ESPN's Mark Simon
tweeted a graph
this morning that pretty much sums up the Astros' "offense" right now: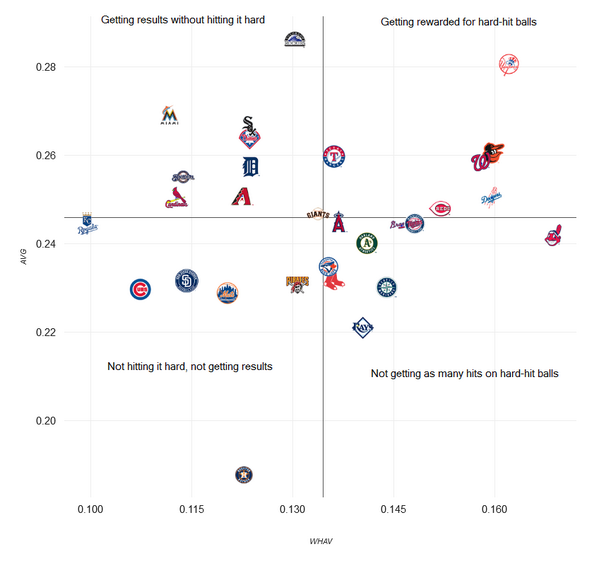 "WHAV" is the "hard-hit average." So the Astros fall solidly in the quadrant indicating that - when they're hitting the ball (which is not often) - they're not hitting it hard. If you have seen Games 2-15 this season, this graph represents Jack's complete lack of shock.
That said, there are some encouraging things to be found here. Amazingly, they are hitting the ball harder than the Mets, Padres, Cubs, Royals (who of course just swept the Astros). I wonder what would happen if you took out the Astros' 5HR game earlier this week. Also, this crap is just not sustainable, so hopefully it's a matter of time before balls* start falling in.
*May or may not be referring to genitals.