I'm trying really hard. I am. I'm trying really hard not to get pissed off about every little thing. But KHOU's
Daniel Gotera
tweeted out this picture this morning: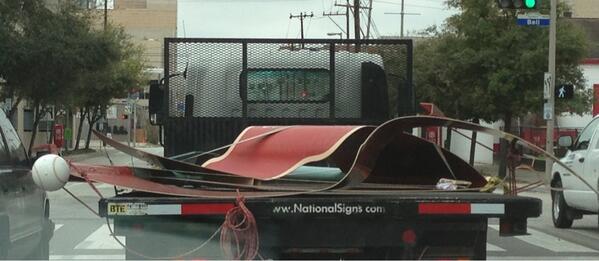 What is that, you ask? Those are the flags that hung on the wall of Minute Maid Park announcing the various division titles, the 2005 NL Pennant, etc. On the back of a truck. Being carried away.
Now here's what I'm hoping, and I'll refrain from throwing this wax sculpture of Bud Selig into a furnace until I get verification: I'm hoping that they're going away, and coming back with the new color scheme.
UPDATE: Good news!
They're just being re-branded
.