Hey guys, Flick is back to writing on Astros County!
Today, I am going to continue a yearly tradition something that originally captured Mr. Astros County so much that he decided to let me write on his blog. Every year, I create threads of most Astros players as something else. It's kind of confusing to explain, but I will leave the two threads I have created below.
2016 Astros as Bugs
2017 Astros as U.S. States
Well this year, I am going to make a few changes for the better.
#1 - I am going to use this blog as an outlet to post the thread before it hits Twitter! Lucky you! (Side note: the Twitter thread will compact this information to fit Twitter's character limit. So while this thread will hit Twitter in the next couple of days before I rewrite it, it will not be word-for-word exact. Let's call this Astros County post: The Definitive Edition)
#2 - I am tackling EVERY player currently on the active roster as of 5/6/2018! A first for this type of content.
#3 - I will be going a little more in depth on my reasoning for why I made the selections that I did. I have graduated Twitter threads and have decided 140 characters (or even 280 characters) is not enough to fully flesh out the picture I am trying to paint.
But enough introduction, I know why you're here. You read the title of this post and you were intrigued. You thought to yourself, "what bird could Jose Altuve, George Springer, Alex Bregman, and Carlos Correa possibly be?!!?" Well buckle up ladies and gentlemen! Without further ado, these are your 2018 Astros represented as birds.
licks to get to the center of a Tootsie Roll pop! The fact of the matter is, the fact that JV is still as dominant as he is at age 35 is almost magical. And not only is he smart enough to figure out how to be on top of his game, but the pitching staff is only getting better by learning how he functions. In February, Justin Verlander was helping Lance McCullers work on his spin rates and elbow location (1).
And it has worked (if we throw out the Twins game because yikes.)
So if somebody has to be the owl, it clearly has to be the wisest, oldest, most omniscient guy on this team.
Dallas Keuchel - SWALLOW
In 1984, William M. Shields, a biology professor at SUNY, wrote a book called Animal Behaviour. In this book, Shields described an interesting trait that swallows seem to possess. Some breeds of swallows like to form large flocks outside of mating season, thus they like to scout out grounds for them to hang out together. Once a territory is defined, you best not walk into it. Why? Well I'm glad you asked! They like to attack humans that get a little too close to their home. Ferocious things, even though they are just little swallows. (2).
So let me get this straight, a small bird that comes out of a small home in a small nest decides to go out into the big city into a much larger family, where he makes thousands of friends. Then, when a possible intruder tries to come and attack that little bird, he fights back. And he has thousands of others who want to protect him help him out.
Sounds like Keuchel's Korner to me.
Lance McCullers Jr. - PARROT
Gerrit Cole - VULTURE
Charlie Morton - THE TWITTER BIRD
Do you know what Twitter used to look like? It looked like this:
This logo resembles pre-Astro Charlie Morton. People look at this and think, "wow this is disgusting and awful. Who let this happen?" And then, AND THEN, after the rebrand, we got it. We got Larry the Bird (that's actually the name of the blue Twitter bird, obviously named after Larry Bird himself (3).) And this bird, this bird is Astro Charlie Morton. Much like Larry, Morton is now one of the most well respected and more recognizable icons in baseball (and also, much like how nobody remembers TWTTR, nobody remembers pre-Astro Charlie. Or at least they shouldn't if they like good pitchers). Larry is a sign that no matter how bad you used to be, it doesn't matter, because if you work hard enough at something, you will eventually be great. The embodiment of Charles Alfred Morton IV.
This concludes the longest segment of this piece.
PITCHERS: BULLPEN
Ken Giles - CANADIAN GOOSE
Chris Devenski - PELAGORNIS SANDERSI
1. They are very big. One wing was 11 feet long.
2. They didn't have teeth, their jawbone would just be make big, sharp points, which made it easier to grip prey.
3. It was terrifying. "It would have been a startling sight...just frightening" said Dan Ksepka, curator of science at the Bruce Museum in Greenwich, Connecticut (4). Another thing he said:
It was "basically a dragon."
The only thing that made it not a dragon is the fact that it doesn't breathe fire, but neither does Devo, so you know, he gets a pass.
Brad Peacock - PEACOCK
Will Harris - SPARROW
Collin McHugh - ROOSTER
Tony Sipp - SEAGULL
Hector Rondon - DUCK


Joe Smith - SILKIE CHICKEN
CATCHERS:
Evan Gattis - OSTRICH
Brian McCann - ROBIN
Max Stassi - BEE-EATER
INFIELDERS:
Jose Altuve - PENGUIN
sing
. I mean I'm sure that there is a fictional penguin out there that can sing, but I can only remember so many famous penguins.
Alex Bregman - WOODPECKER
Carlos Correa - PTERODACTYL
Marwin Gonzalez - SECRETARYBIRD
Yuli Gurriel - LACED POLISH CHICKEN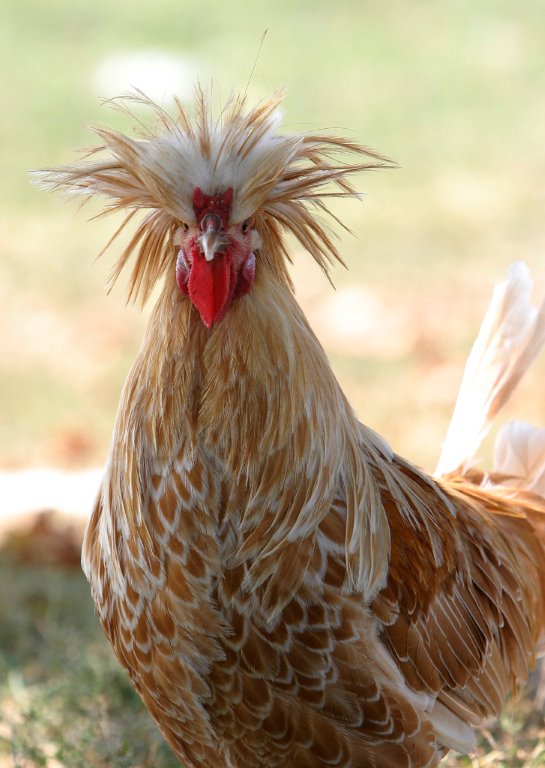 OUTFIELDERS:
Derek Fisher - HUMMINGBIRD
Jake Marisnick - ROADRUNNER
Josh Reddick - BALD EAGLE
George Springer - TURKEY
MANAGER:
A.J. Hinch - PIGEON
Well, it's finally time to wrap this article up. I sincerely hoped you enjoyed this post and if it's pretty well-received, maybe I could get another "2018 Astros as _____" before season's end. If you liked this post and don't follow me on Twitter, you can find me at @FlickNickem for more ridiculous content like this. Thanks for reading, and have a great rest of your day!
(1)
https://www.chron.com/sports/astros/article/Astros-Lance-McCullers-Jr-gaining-insight-from-12623184.php
(2)
https://www.sciencedirect.com/science/article/pii/S0003347284803310?via%3Dihub
(3)
https://www.today.com/money/twitter-bird-has-name-larry-235179
(4)
https://www.usnews.com/news/articles/2014/07/07/largest-ever-flying-bird-a-prehistoric-dragon-found-in-south-carolina
(5)
https://en.wikipedia.org/wiki/Sparrow#cite_note-HBW-4
(6)
https://en.wikipedia.org/wiki/Bee-eater