Astros #1 prospect Carlos Correa injured his leg sliding into third base in the top of the 6th in Lancaster's loss last night at Lake Elsinore.
Via 790's Cliff Saunders, we got this picture: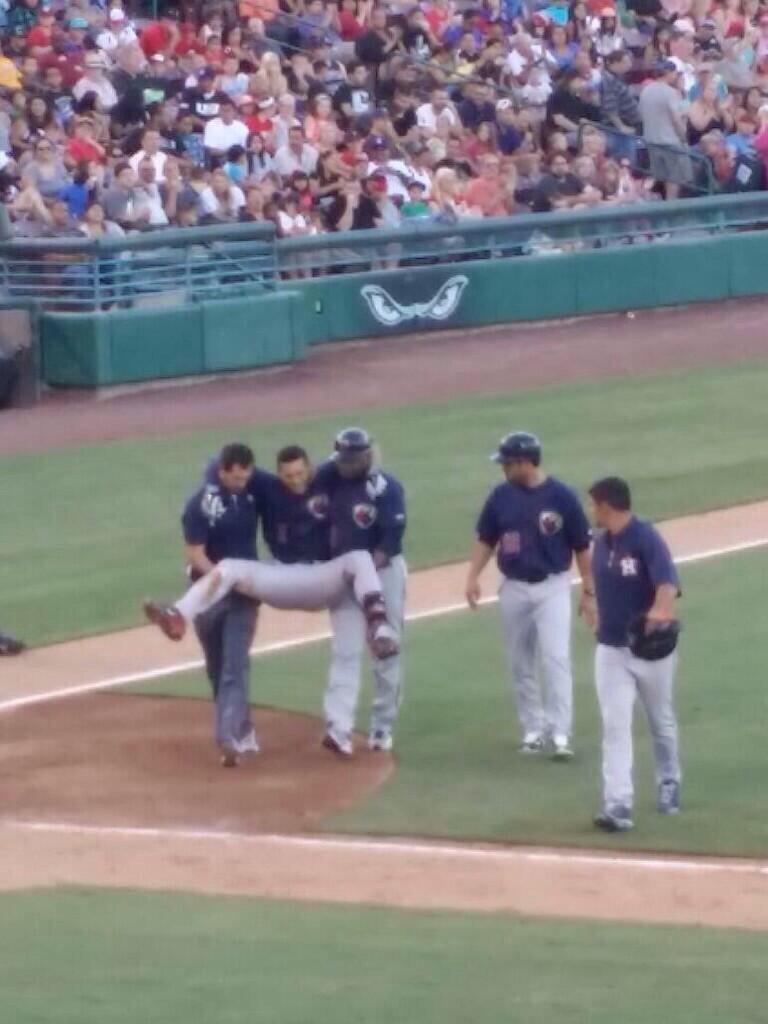 This does not look good. Initial reports
were that
Correa had broken his right fibula. As you can see, Correa is being carried off the field, and was later carted from the dugout to the clubhouse
with a towel
over his face.
Will Carroll
was told
that the leg injury was serious, but in his experience it's not a "tough rehab." Of course, there's no official word. Correa
will undergo further
evaluation today (Sunday) and the Astros will provide an update.
Eric L Smith, who covers the JetHawks for the Antelope Valley Press,
tweeted
last night that a source indicated the injury was not a broken fibula, and
updated earlier this morning
that the Astros are optimistic about the injury.
It sucks and it's terrible and for the briefest of moments the world stopped turning. But we'll just have to wait on an update.